Yes, it is indeed September.


1. Christmas is near and i don't have the funds yet for gifts.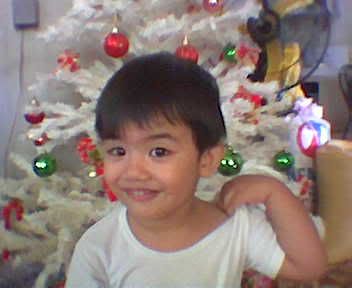 2. Christmas is near and YAY it is Christmas. Except for a few kindred spirits, i think most people love the holidays. I love family gatherings, red wine, good food, long vacations, seeing everyone, mini reunions, get togethers. I love criticizing the smart placement of Christmas lights among the houses in Naguillian road. I love Christmas gifts and the excitement of opening each gift on Christmas eve. I love seeing family and friends who go back home to spend the holidays in their hometown.
3. It's my birth month and it's another time to think about my life and how i am doing. Am i on track? Am i doing things that i would smile about years from now? Oh well, don't we all think and philosophize when we realize we're another year older? I'm twenty four and what the hell is my life worth?
These questions aside, i'm really thankful for everything that God has blessed me with. He has been really good to me. Everybody is worth something i guess, and at times we don't realize it. There are lots of love and concern and prayers surrounding my life and i will not say i can't ask for more but i can say that i have enough. It doesn't hurt to have more so i'll continue doing what i can do.
These mushy stuff aside, I know some LUPD people will read this somehow, yes you, and i just want to announce that A..... had a successful blind date a while ago.:-) Well, this guy and she talked for like the whole time while I and Marilou just watched TV and never felt we existed from their point of view. Haha. (A....., huwag kang magalit ha. Hehe. Alam mo naman ako.)


So there, i have to do one case analysis, but i really had to blog and chat first, eh. I have an hour before 12 so i gotta rush.
And oh yeah, my boneless bangus business is kinda booming. Haha. Enough already.